Geordie Jackpot Announces Its Latest Cash Award!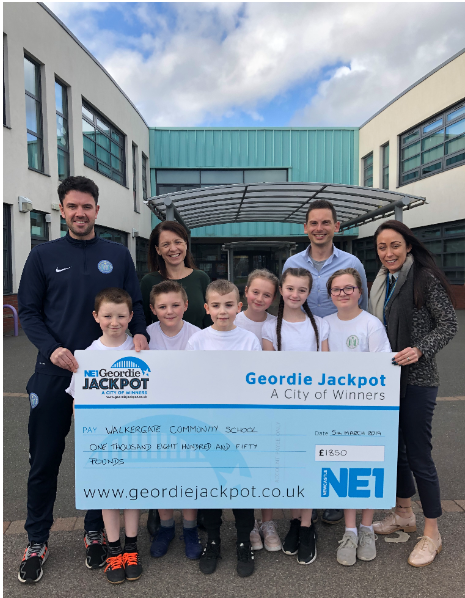 Following our recent appeal for projects, the Geordie Jackpot is delighted to announce its latest award through Cash for Kids.
Walkergate Community School have been awarded a grant to purchase a Smoothie Bike.
This is the fifth grant awarded by the Geordie Jackpot, through Cash for Kids, to local organisations looking to support disadvantaged children and young people. Walkergate School is a large school which works in the heart of it's community in partnership with students and parents. A large proportion of children come from below-average income families, and many have additional challenges. The Smoothie Bike will be used in a variety of sessions to help young people develop skills such as entrepreneurship, team work, confidence and leadership. A smoothie will provide a treat for children as well as encouraging an understanding of healthy eating and engaging young people in a deeper understanding of where food comes from.
These grants are only made possible by the players of the Geordie Jackpot, so thank you all!
If you'd like to help your city and surrounding areas, buy your tickets - www.geordiejackpot.co.uk!
Funds raised this year
£0.00
0 tickets of our 5000 ticket goal